HOME
Subscribe Now
bi-monthly newsletter
Events & Photos
view conventions & events


NOS Ford & Mercury
view parts/convertible top parts
Merchandise
from hats to shirts
1949-51 top castings & bolts
Advertisers/Sponsors
advertise in our newsletter
Staff & Writers
view our crew of volunteers
View Cart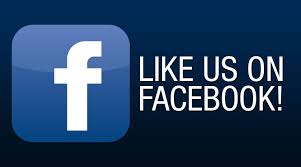 Business Rates
for Advertisers
in Newsletter
1949-1959 Ford Mercury Association
551 East Lincoln Avenue
Columbus, Ohio 43214
P: 614-905-2151 or 740-503-5050
Email


© 1949-1959 Ford Mercury Association
website by: Web Chick
The subscription rate is increasing to $35.00 as of January 2016 for new and renewal subscriptions.

12 month contract IF prepaid deduct 10%
We accept camera ready or
email in jpg form or tear sheet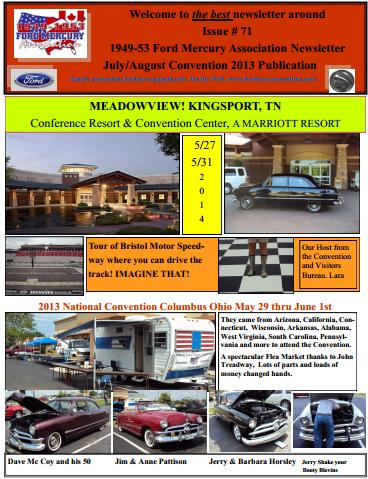 Current sponsors of the newsletter are:
Butch's Cool Stuff - www.butchscoolstuff.com
Dennis Carpenter Industries - www.dennis-carpenter.com
MAC's Antique Auto Parts 1-877-309-9727 MacsAutoParts.com/fd
Apple Hydraulics - www.AppleHydraulics.com
Hemmings - www.hemmings.com
Concours Parts & Accessories - www.concoursparts.com
Collector Car Insurance 1-800-787-7637 collectorcarins.com
Shoebox Central 1-405-259-9222 shoebox-central.com
Auto City Classics, Inc. - (orders) - 800-828-2212 (Inquiries) - 763-444-5880
www.autocityclassic.com
Auto Parts Warehouse, 16941 Keegan Avenue Carson, CA 90746, 1-800-913-6119, Autopartswarehouse.com
JC Whitney, 761 Progress Parkway, La Salle, IL 61301, 1-866-529-4486
Jcwhitney.com
CarParts.com, 17050 Margay Avenue, Carson, CA 90746, 1-877-702-7308
New from Butch's Cool Stuff-custom 49-50 Grill Butch's Cool Stuff is proud to introduce a Completely Stainless Steel Tube Grille for the 49 and 50 Merc's! It is made with 1" dia. Highly Polished Stainless Tubes What makes THIS grille so, COOL is that it flows along the same curve as the nose. Check out our website www.butchscoolstuff.com or call (937)667-5544 for more details and turn your Merc into Completely Custom Cool!!!