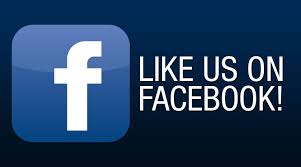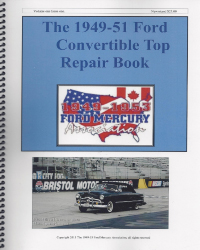 New 1949-59 Ford Convertible Top Repair Book
$25.00
Manufactured castings for 1949, 1950 & 1951 Ford convertible. Made of the strongest alloy available today. Will outlast the car. Available in driver side and passenger side.

Available in pairs or individually.
MADE IN U.S.A.
Overdrive Adapter for the
1949-50 Ford Convertibles and 1949-50 Ford & Mercury Station Wagons.
This must be used when installing an overdrive transmission. Remanufactured by 1949-53 Ford Mercury Assn. Made in USA.
Comes complete

Overdrive adapter price to $285.00

Solenoids, relays and other Overdrive Electrical parts are available from
Shoebox Central 405-259-9222
Web site www.shoebox-central.com
Your one stop store for 49-53 Ford & Mercury Parts.
Cast Aluminum V8 signs
Made from the original molds.
Made from 303 aircraft aluminum.
Decorate of walls in Ford Dealership during the era of the Flathead V8 as near as I can tell.
Spectacular addition to the shop, garage, man cave or over your fireplace or bed.

Two sizes available
Small 9½" x 7½" $30.00
Large 16"W X 21½"T $85.00 8lbs.
FREE SHIPPING

Please note this is a castings and as castings do this has slight imperfections. If you want a smooth finish it can be sanded and painted.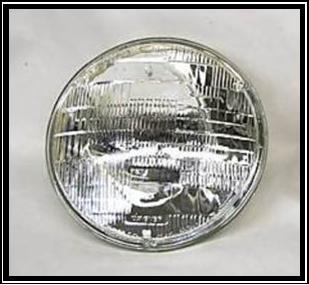 6 volt Halogen Headlights
for 1936-1955 year models
Price $25.00 each
item# HGLights
Stainless steel, polished shoulder bolts for 1949 & 1950 convertible tops.

Won't chip like chrome plated.

Complete bolt set includes:
wavy spring washers, nuts and machine screws

Note: call for individual bolt types & pricing.

Price $30.00/each
Price $695.00/set
item# SHOULDERBOLTS

** This item will require shipping quote and additional invoice for requested shipping amount due **
Shipping Fees

Shipping prices vary and sales tax where applicable
Please allow 3-4 weeks for delivery. Items made upon request.